Miami Investor Immigration Attorneys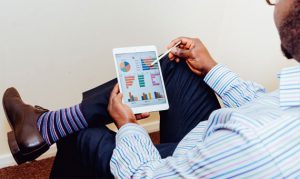 If you want to invest money in a business in the United States, the U.S. immigration system offers several options that may allow you to live in this country temporarily or even become a lawful permanent resident. However, in order to give yourself the best chance of obtaining a non-immigrant visa or permanent resident status successfully, you need to consult Miami investor immigration attorneys who have experience with these situations.
Miami Investor Immigration Options
If you want to come to the United States to invest in a new or existing business, you will need an investor visa. Mark E. Fried, P.A. assists with several investor visa types, including:
Investors and traders and their employees may receive visas to carry on their businesses in the U.S. if their home country has a commercial treaty with the US conferring visa eligibility.
Under the 1990 Immigration Act, Congress has set aside up to 10,000 visas per year for alien investors in new commercial enterprises that create employment for ten thousand qualified individuals. There are two groups of investors under the program – those who invest at least $500,000.00 in "targeted employment areas" (rural areas or areas experiencing high unemployment of at least 150% of the national average rate) and those who invest $1,000,000 anywhere else. A person may also invest through a regional center where he can show job creation directly or indirectly.
Hiring Investor Immigration Attorneys in Miami
The United States offers a limited number of investor immigration visas to applicants each year, so the competition can be intense. You can increase your chances of obtaining an investor immigration visa by hiring investor immigration attorneys to help you complete the paperwork and make sure that you meet all of the relevant regulations.
Contact Mark E. Fried, P.A.
If you are planning to invest in a business in the United States, Mark E. Fried, P.A. can help you accomplish your goals. Please contact (305) 371-7079 today in Miami to make an appointment with immigration attorneys who understand investor visas.