Miami Immigration Attorneys
Fried Law, P.A. handles all types of immigration
Relocating to the United States is a complicated, frustrating process for many prospective immigrants. If you're attempting to relocate to the U.S. either temporarily or permanently, the experienced Miami Immigration Attorneys at Fried Law, P.A. can help.
The U.S. immigration system offers two main pathways to people interested in spending a significant amount of time in the country: visas and permanent residence. While a visa allows you to stay in the country for a pre-determined amount of time, a permanent residence allows you to live in the United States permanently. To qualify for either type of entry, you must fit into one of the U.S. immigration system's established eligibility categories.
To learn more about immigration services or corporate services, contact Fried Law, P.A. today at
Practice Areas
Fried Law, P.A. handles all types of immigration, including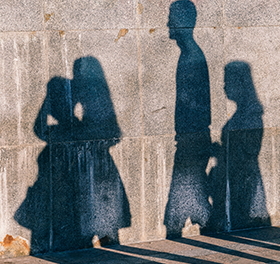 Family immigration is a practice are that focuses on entrance options for individuals who want to enter the United States legally and join family members.
Customer Reviews
Excellent lawyer
"Mark has been working with me for more than twenty years now, closing complex real estate transaction, handling corporate matters, and providing useful referrals for these areas of law that he would not handle. I cannot say anything other that good things about Mark and his firm. He is extremely competent, his staff is extremely detail oriented, and the outcome of my transactions in which he participated have always been positive. I strongly recommend Mark Fried as a lawyer."
Three immigration cases and 100% of success
"I would like to thank you for the quality of service provided by you and your team. I sincerely appreciate your efficiency, patience, the level of detail and accountability you have demonstrated in each case, and the way you conduct business as a whole. I am sure that the success of this case was because we decide to count on you to take care of my green card process. I have and I will continue to recommend your service to other companies and contacts. We could not be more satisfied with your work and we look forward to continuing this relationship. Congratulation on another victory."
Portfolio Manager
"Matthew and his team efficiently managed the whole process for my L-1 visa to be successfully approved. Very pleased with the process and outcome."